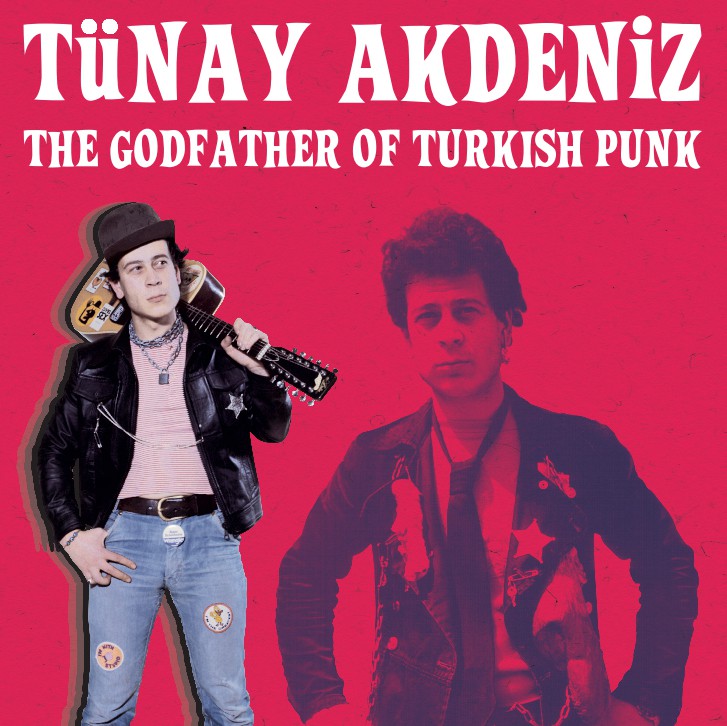 Turkey is a country where bizarre experiments can easily find their own places without any significant doubt of their audience. During 1960s and 1970s being a pop star was not a designed thing with the leadership of Recording Industry but the music halls. These music halls were hybrid organizations with different economic segments. Most of them were even open to people who brought their own meal with them. Moreover they had special matinées for the housewives.
Therefore being a pop star was not only depending on record companies which in fact were far from creating a musical industry. This also caused a situation that no matter how hard a musician tried, without  the acceptance of  the live music oligarchy which were represented by music hall owners, he/she had no way to be widely recognized.
Moreover, TRT which was the only TV and radio broadcasting company had certain strict rules generally shaped by traditional music artists, some classical music composers or conventional music performers; therefore the rules were not addressing experiments in rock and pop music even the routine course of progresses in popular music field.
Tünay Akdeniz and his mind-blowing group named Çığrışım (means making noise all together) (or sometimes Grup Çığrışım) was an exceptional band that have experienced a great spectrum of genres till being consistent on "punk rock" which was a tag offered by their producer Nazmi Şenel.
Akdeniz began his first musical experience with playing mandolin in elementary school. In the middle school he was interested in bağlama and darbuka. After these first involvements, he and his family moved from Sivas Divriği (where his father worked in the field of steel) to Karabük because of his father's occupation shift in 1962. In Karabük he got involved with drums and formed a rock'n'roll band called Gölgeler. In his high school period he joined Milliyet Musical Contest along with other high schools all around Turkey. In 1968 his band representing his school Karabük Sanat Enstitüsü came up with the arrangement of a traditional music song called "Karagözlüm Efkarlanma Gül Gayrı", "Leylim Yar" and a cover "Mary Mary". This band also participated the stage with Erkin Koray in 1969. The band was formed of Turgut Kartal (solo guitar), Fazlı Cerit (rhythm guitar), Namık Coşkun (bass), Nihat Yalçın (vocals) and of course Tünay Akdeniz (drums).
He came up to İstanbul for studying mechanical engineering in Yıldız Technical University. At that time he met Led Zeppelin from their record "Led Zeppelin II" and got fascinated with the great powerful rock sound of the band. That time he also got interested in playing guitar and singing as he found out the music he wanted to perform.
By the influence of that era when Anatolian Pop and Folk Pop was rising he founded a folk pop group with his friends who were also from Karabük in 1970. That was the first time when he first used the group name "Çığrışım" but at first with the suffix "folk". The year was 1970 when Akdeniz founded Çığrışım Folk.
In 1972 the band named Çığrışım Folk had signed a contract with Coşkun Plak which had contracts with various artists such as Fikret Kızılok, Selçuk & Rana Alagöz, Sevil & Ayla etc.  In the same year their first EP with the songs "Yaklaş Yaklaş / Çığrışım Oyun Havası / Kars'a Giderim Kars'a / Karpuz Kestim Yiyen Yok" was released. The musical lineup was formed of Tünay Akdeniz (12 string guitar, bağlama and vocals), Mithat Coşkun (vocals), Şinasi Bakıcı (wooden spoons), Mehmet Gün (percussion). The sound was the typical folk pop sound of the early 1970s such as Dönüşüm, Ajlan ve Üç Ozan.
The next year Çığrışım got united with singer-guitarist Atilla Ceyhan. Ceyhan had a bright career with some very significant conventional music bands like Çetin İnöntepe and Şevket Uğurluer orchestras. Ceyhan was also one of the anonymous heroes of the first Moog album of Turkey called "Sentetik Oyun Havaları" aka "Allamooga Esinlemeler" along with Metin Alatlı.
The new Çığrışım was more or less a project of Tünay Akdeniz (drummer) and Atilla Ceyhan (voice, guitar) project than a typical music group. Therefore they were supported by two musicians from Ritm 68 one of the most outstanding live and studio groups of the 70s Turkey: Rıza Silahlıpoda (organ, also the leader of Ritm 68) and Talat Kurter (bass guitarist of Ritm 68). The other studio musician was Celal Kara who played the flute. This project had one 7 inch single which was also released from Coşkun Plak called "Dadduk – Karacaoğlan 9/8" in July 1973.
Dadduk (means sweat) was a composition of Tünay Akdeniz, and had a great organ solo of Rıza Silahlıpoda. "Karacaoğlan 9/8" was a funny piece where Karacaoğlan (the great Turkish troubadour of the medieval age) had the lyrics and the composition belonged to Greek musician Apostolos Kaldaras.
On the other hand folk pop was not a satisfactory music for Akdeniz, he had the aim of playing rock. Therefore he began to compose with his friend Kenan Yavuz (guitarist). In 1975 they got involved with ŞAT Production's studio for free. In their studio the band recorded a real rock piece with lyrics that Turkish audience didn't get used to. Now, a rock band was talking about cuckoldry in the lyrics of Salak (Idiot) and about the moaning of the sex act in "Babam Yazdı Ben Besteledim İşte Aşkın Tarifi" (Daddy Wrote the Lyrics, I Composed the Music. That's the Recipe of Love). The song title "Daddy Wrote…" was not a fiction statement, its lyrics were really written by his father Ali Davut Akdeniz as it can be read from the song credits. Both songs had no chance to be viewed on state broadcasting company which was the monopoly.
Tünay Akdeniz, took the master tape and took his way to İMÇ which was the heart of Turkish record companies. After being refused by almost every record company, he met Nazmi Şenel and Ümit Güner from Kent Plak. They had a sympathy with the funny guy all wet from the rain and accepted to release his single. Nazmi Şenel who was Güner's partner in business was a visionary guy. He created an image for the group especially for Tünay Akdeniz who was the   visible figure of the group. Akdeniz was fully covered with eclectic accessories like badges, earrings, jeans, sheriff star which created an eclectic variation of impacts from punk, glam etc. On the other hand this image mislead the audience at least for an instance as he was posing with a guitar although he was the drummer of the group. Last but not least he as "a big rocker" was not glad that the guitar he was holding in photo sessions was not an electric one.
In their first record they called their music "musical humour", using a lot of Turkish cockney as a vehicle of humour. Also in an interview published on Hey Magazine, Akdeniz admitted that they were following the path of Slade in using cockney or street language. It was a period when the impact of folk on rock music was diminishing and musicians were trying to urbanize their lyrics and music. Bülent Ortaçgil's "Benimle Oynar mısın" was a torchlight on this new trend. Akdeniz was the semi-bad boy of that new urbanized trend.
Akdeniz even had an initiative to send a letter with their single attached to Swan Song (the record company of Led Zeppelin led by their manager and organized under Warner Bross, the parent company). Although the single was not accepted for release, the company wrote a thank you letter as a statement of their appreciation to the band's music.
The lineup of the first 7 inch was Tünay Akdeniz (b. 1949) in drums and vocals, Kenan Yavuz (b. 1954) on guitars and bass and Mahmut Erciş (b. 1954) on organ.
This single was followed by another piece released by another record company named Tempo Plak in 1976. Tempo was a label interested in new discoveries such as 36. Paralel. This time the lineup had a slight change as Mahmut Erciş (organ) was replaced by Bülent Dokur (bass). The record was a lot different and mainstream in comparison with "Salak" as the cockney language was replaced with a song of nostalgia for the old human relations and a song on love in a rock'n'roll mood. The first one called "Eskidenmiş" (Back in the Old Days) represented the song writer career of Akdeniz in an urbanized rock sound differing from Anatolian pop wave. On the other hand "Niçin Seni Seviyorum" (Why Do I Love You) was a rock'n'roll song based on standard riffs.
In 1978 the group made their last single and released it from their independent label, Pardon. Tünay Akdeniz was the defacto leader of the band and with the encouragement of Nazmi Şenel the band's name once again changed; and the brand new name was "Tünay Akdeniz & Çığrışım". Although that was the last single, it was the most prominent piece of the band. "Dişi Denen Canlı – Mesela Mesele" was a shock to the audience even more than the "Salak" single. It was also the single the audience saw the phrase "punk rock" on the cover of a Turkish single.
"Dişi Denen Canlı" (The Creature Called Female) had the same humorous but aggressive form of lyrics which can be considered "sexist" as well. Turkish Broadcasting Institution (TRT) on the other hand banned it from its broadcasts declaring that the lyrics were "simple". Therefore Akdeniz became one of the earliest musicians to sue TRT for that decision.
"Mesela Mesele" (For example the matter is…) was inspired by an old man to whom they attributed a nick name like "Uncle For Example" who often said "For example there is no salt my son" as far as they expressed themselves in Hey magazine. In that magazine Akdeniz says "Punk rock has a lot of resources to be inspired. You can even compose in the middle of traffic."
In 27th November 1978 a small news appeared in newspapers alongside with other terror attack news of that period. It wrote that a worker named Tünay Akdeniz was injured by a gun shot in Kuzguncuk. After this injury, Akdeniz had recovered and began his compulsory military service in April 1979.
According to Hey Magazine, Akdeniz had recorded a single named "Es Kısa Kes – Hayata Veda", but as the military service began it couldn't be released. During his military service the 12th September Military Coup has happened and all his plans including releasing a new single and suing TRT for banning of his song "Dişi Denen Canlı" were over, moreover he lost his job as the new regime closed the factory he was working in.
In November 1980, the military service came to an end. Although Akdeniz was declaring that he would release a new single named "Er Mektubu Görülmüştür", this never happened and unfortunately Çığrışım was over without a single solo concert as the band's only live performance was the one that they were the opening act of Erkin Koray. After a 6 month unemployment he began a new involvement as the "big rocker" when he copied hard and heavy albums to his customers who would later on lead the direction of rock and heavy metal music in Turkey such as the members of Pentagram. In 1987 he had to stop this occupation because of the improvement of royalty laws in Turkey. He continued his musical career as a ballroom guitarist and vocalist and later on an oldies singer. At that period he worked with bands like Grup Nostalji and Karabük Set.
Although what he made during the 1970s was not really an authentic punk or punk rock music, he bravely carried out the name and the image of this music till the end of 1970s. His attempt was very important if we consider that there wasn't a single punk group in Turkey till 1983. When we think what happened in western world till 1983, at that year Turkey had its first pure punk group Headbangers, in the western world even post punk and new wave have ended their peak times and no wave was appearing.
After the end of his rock group career, Akdeniz became an intermediary figure for the new generation of rock and heavy metal followers during his small "bootleg" cassette shop where he provided this new generation's acquaintance with new rock and metal trends.
Akdeniz as a retired guy still gets involved in music, but this time he continues as a guitarist singer who uses keyboard sequencer backing in his oldies performances. No matter how his music changed (had to change) by the time there is still a punk rocker at least "big rocker" inside.
Münir Tireli