Arşiv Plak (Archieve Records) has taken important steps on the way to make new generation of Turkish funk, rock, jazz and psychedelic meet their roots through the vinyl records since its first release as publishing of Özdemir Erdoğan's LP. The label published Özdemir Erdoğan's Jazz Session, Şenay's Honki Ponki (reissue), Tayfun & Stardust International (reissue), Seyhan Karabay's first and the last LP, Ruacan(reissue)as 33 rpm 12 inch records. The label also published singles of Özdemir Erdoğan (Zenci Yürüyüşü-Uyanış), Kıbrıs Dörtlüsü (Herşeyin Yalan-Hayalin) and Okay Temiz (Deniz Altı Rüzgarları- Dokuz Sekiz) which were rare and hard to find items till now.
Recently, Arşiv Plak Label released 2 new reissues which symbolize most concrete examples of the milestones in Contemporary Turkish Music.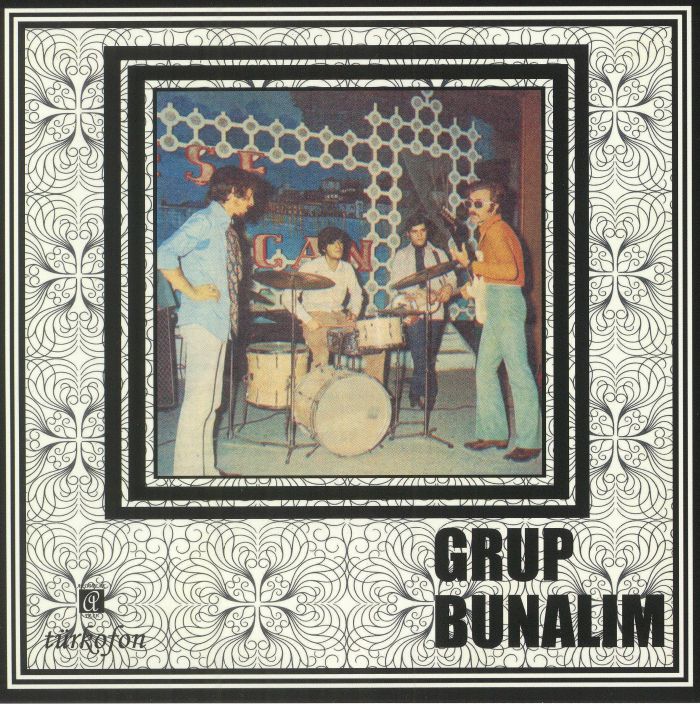 First of this new relases is Bunalımlar's (or Group Bunalım) debut single "Yeter Artık Kadın-Taş Var Köpek Yok". This single was one of the hardest to find records in Turkish rock history and the band Grup Bunalım was the first heavy psychedelic rock band who succeded to make a record in Turkey. Although there were examples of Turkish music reviving and recording like Erkin Koray and Cem Karaca ; this single is the most heavy type of rock music recorded till 1969 in Turkish. The record was originally recorded by the supervision of Cem Karaca, the influential theatrical rock singer of Turkey. The guitar and the vocal man of the band was Aydın Çakus while Ahmet Güvenç was on bass and Hüseyin Sultanoğlu on drums. Aydın Çakuş was the leader and the founder of the band Bunalim but he also appeared in Haramiler, Erol Büyükburç and Ambassadors, Selda, TANK, Electro Shock etc. He made heavy metal with his band Fear Nature in United States in his recent years. Ahmet Güvenç would later on be the legendary bass guitarist of Barış Manço & Kurtalan Ekspres and he also played in various bands such as Erkin Koray, Seyhan Karabay Kardaşlar etc. Hüseyin Sultanoğlu transferred to Cem Karaca's band Kardaşlar after Bunalım and later on he also participated in Karaca's ELP like prog rock band Dervişan.
The record was a limited edition one and before the vinyl explosion it was auctioned with enormous prices in the beginning of 1990s. The record originally had no cover, just a label that indicates Türkofon. There were even rumours that the original record was not sale in public. Arşiv Plak reissued this historical and fundamental single with a cover photo that displays the band with their producer Cem Karaca.
The second important issue is Turkey's first and the last Moog LP: Sentetik Oyun Havaları (Synthetic Dance Moods) or Allamooga Esinlenmeler (Allamooga Inspirations). Beginning with the end of sixties the phenomenon electronic music synthesizer Moog has been subject to dedicated LPs where pieces from pop, classical and traditional music are covered with this newly invented synthesizer by artists such as Walter (Wendy) Carlos, Dick Hyman, Gershnon Kingsley, Les Baxter, Jean-Jacques Perrey and Martin Denny. After his professional musical career in France, Metin Alatlı (ex Siluetler) formed a trio in Turkey which consisted of bass, guitar and keyboard in 1970. In this trio drums were provided by a rhythm box. Later on Alatlı bought an ARP synthesizer and made a collaboration with the surf guitarist Stephan Umutyan (known as Step Han in his only single) to create Turkey's first and last Moog LP ever. Like the good practices in Moog albums in all over the World, Alatlı made a great sound sphere and brilliant arrangements to Turkey's traditional music and created an eclectic, danceable and an avant-garde LP. This LP was also a rarity till today.
Arşiv Records faithfully remastered both materials and released these two milestones of Turkey's experiment in music. The only thing we couldn't find in these issures are the liner notes which are a must to introduce such great historical works.
One more note: I bought my original copy of Sentetik Oyun Havaları in 1998. In those days I was in contact with the retro Moog band called The Moog Cookbook's member, Brian Kehew. Kehew was collaborating with Roger Manning in this band/project and their first album was consisted of Moog interpretations of modern rock pieces while the second album was formed of classical rock covers with analogue synthesizers. That time Kehew was also working with famous singer Beck. While exchanging Moog Works between each other, I sent him the tape recording of Sentetik Oyun Havaları. He listened and wrote me in return that they were partying and dancing with the music of Alatlı with his "famous friend" Beck.
Those were the days, o the reader !